The censorship method … is that of handing the job over to some frail and erring mortal man, and making him omnipotent on the assumption that his official status will make him infallible and omniscient.  –  George Bernard Shaw
Though there's no scientific proof for it, I tend to believe in synchronicity, the tendency of apparently-unrelated yet similar events to occur together in time.  Having been a librarian for years before I became a whore (and even a sort of non-professional librarian for years before I became a sort on non-professional whore), I really hate censorship and especially hate censorship of sexual materials.  So I pay a lot of attention to free speech issues, and today I noticed a kind of inverse synchronicity involving free speech:  both Twitter and the blogosphere in general are awash in references to two first amendment zealots.  But while one of these is a zealous opponent of free speech, the other is a zealous supporter of it.  The former is of course Rick Santorum, who thinks that suppressing speech which offends some people is a legitimate function of government; the latter is prominent first amendment attorney Marc Randazza, who writes The Legal Satyricon and understands that the more speech offends some people, the more important it is to defend it.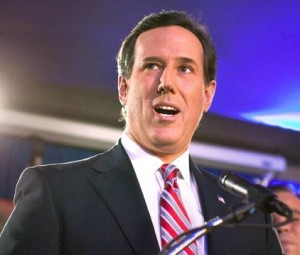 The Santorum story is that he's announced that he wants a "vigorous" crackdown on internet porn, with aggressive prosecution of both websites and viewers:
…Rick Santorum…has promised to crack down on the distribution of pornography if elected.  Santorum says in a statement posted to his website, "The Obama Administration has turned a blind eye to those who wish to preserve our culture from the scourge of pornography and has refused to enforce obscenity laws."  If elected, he promises to "vigorously" enforce laws that "prohibit distribution of hardcore (obscene) pornography on the Internet, on cable/satellite TV, on hotel/motel TV, in retail shops and through the mail or by common carrier."

…UCLA law professor Eugene Volokh told The Daily Caller…"It wouldn't be that difficult to close down a lot of the relatively visible websites…if they're in the United States"…but…to black out foreign sites, Santorum would likely need legislative action requiring Internet service providers to use "a mandatory filter set up by the government or by the service providers"…Volokh [said]…the government could also prosecute individual citizens who view porn, and already has the legal authority to do it…Jonathan Turley, a law professor at George Washington University, noted that…"What Santorum would consider obscene is obviously far greater than many Americans…Sexual films of consenting adults that are watched by consenting adults are generally presumed to be pornographic but not obscene."  Turley is less sure than Volokh that juries would go along with a crackdown.  "Federal courts," he explained, "are reluctant to define movies or pictures as obscene based on such different opinions in society.  For that reason, Santorum's view of the standard falls well outside of the accepted view of the case law"…In a primary season laser-focused on talk of "job creation," said Turley, Santorum's anti-porn proposal would "attempt to criminalize an industry that is supported by millions of Americans"…
The Randazza story is that there are a lot of Randazza stories today; some mysterious signal, perhaps akin to that which guides migrating birds to fly in formation, has permeated the more libertarian regions of the blogosphere and resulted in a plethora of Randazza stories.  Take a look at these:
Marc Randazza: First Amendment Badass
Marc Randazza would support me, right?
Righthaven, Liquified
Marc Randazza: The Mark of Excellence
Marc Randazza: 1st Amendment Lawyer Exemplar
Marc Randazza: Super Lawyer, Super Blogger?
Marc Randazza, First Amendment Lawyer, on the Rush Limbaugh Fiasco
Marc Randazza: A Sentinel For Free Speech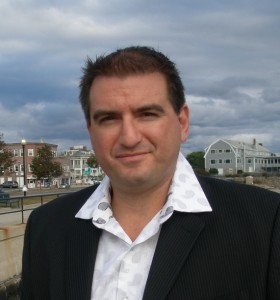 …and now this one, of course.  Why do I care?  Well, besides the fact that we need every champion of free speech we can get, here are a few of his recent post titles:  "Florida Airport Seeks To Evict the TSA", "Strip Club Saves Little League Team" and "The Southern Poverty Law Center Takes On Male-Centric Blogs – Receives Bloody Nose".  He also singlehandedly debated Jane Fonda, Gloria Steinem and Robin Morgan on their asinine demand that Rush Limbaugh be censored, and he has a hot wife who buys clothes from a site named for Bettie Page.
Any other silly questions?

"Maggie McNeill" is a former librarian, stripper, escort, and madam who writes an increasingly-popular blog called The Honest Courtesan in which she discusses various and sundry topics related to harlotry.