I shipped a package to a customer in Canada recently. At his request, I used the postal system instead of UPS or FedEx. It was a shipment worth about $2,000, so I made sure to purchase insurance and tracking, and then, a few days later, went to the Track & Confirm service at usps.com to request an automated e-mail, so I would be notified upon delivery.
In fairness, the postal carriers on both sides of the border performed admirably. When I went to check the shipment's status on February 23, I found that the package had been delivered that day, four business days after I shipped it. Thumbs up.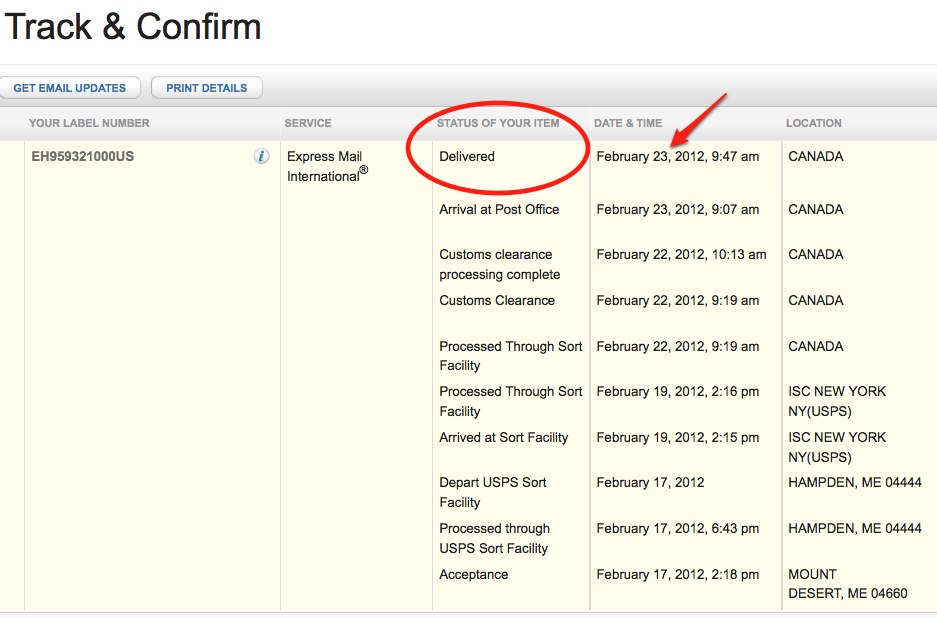 The client pronounced himself happy with his product, and all was well. I did wonder briefly why I never got that automated confirmation e-mail from the postal tracking service, but thought no more of it. Until today.
See, today, I got the e-mail I requested. The United States Postal Service, after no doubt really trying, is saddened to inform me that it was "unable to locate any delivery information in our records regarding your item."
If I lacked all scruples, I could probably use that e-mail to file a claim — the package was insured, after all — and pocket an easy two grand. Instead, my reward will have to be that the people displaying this level of competence will most likely be laid off in the next round of shrinkage, and will soon be asking you and me whether we want fries with that.

Rogier is a Dutch-born, New-England-dwelling multi-media maven (OK, a writer and photographer) whose dead-tree publishing credits include the New York Times, Wired, Rolling Stone, Playboy, and Reason.